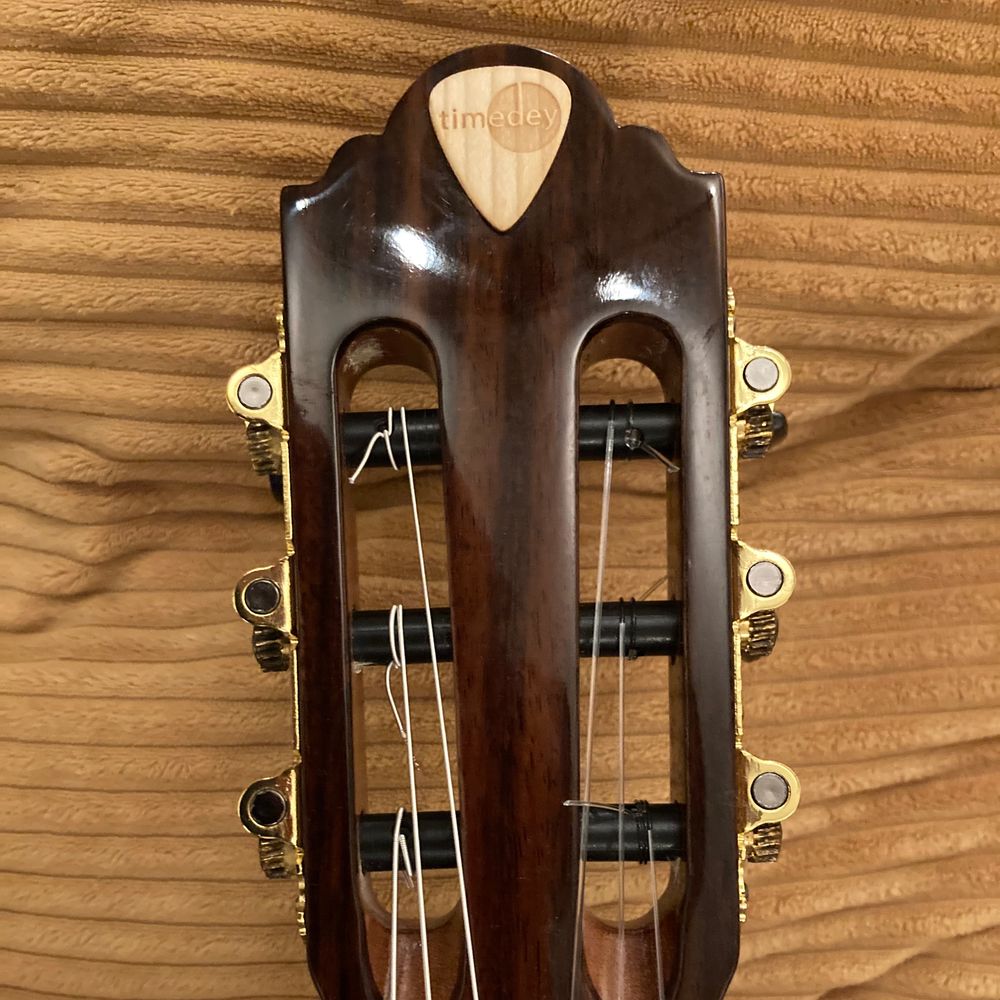 ***SOLD OUT FOR NOW HOPING TO GET MORE SOON*** I have dreamed of being able to bring to my fans+fellow guitarists beginner & professional alike, an affordable high quality electro-classical guitar that suits my style, has some stunning spec & is set up amazingly well... it has finally arrived, it bears my personal endorsement & is set up by a master luthier & then play tested by myself with the video for each guitar posted with its advert.
Tim Edey model 1 has landed!
So I have played for over 20 years now mainly Takamine & Yamaha electro acoustic classical guitars, they have served me incredibly well and in fact the main guitar I use a Yamaha NCX900R gifted to me by Canadian superstar guitarist J.P. Cormier in 2010 is still my main guitar.
However it has been my dream for around 4 years to have a guitar that had a tech spec and build I loved but was also affordable & with a solid solo & accompanying pickup system... This has now been realised, I can now offer a "Tim Edey model 1." electro acoustic classical.
Even when sold used as played by Tim the after sale care & attention is second to none for anyone that buys one.
email if you interested or have any questions timedey(a)gmail.com